De Beers' diamond production fell 31 percent to 6.4 million carats in the third quarter of 2012. The decline has dragged down production so far this year by 20 percent, signaling that total rough diamond supply to the market will contract significantly in 2012.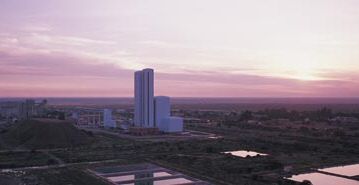 The decline in supply was pinned on market conditions and the Jwaneng slope failure in June 2012 which temporarily prevented access to the main ore body, parent company Anglo American said in a production report today (Thursday).
If market conditions are a leading reason for reduced production, this means the company has slowed down production on purpose, preferring it to creating an enlarged inventory.
Anglo said market conditions reflect a combination of a softening in the polished diamond market and a credit constrained rough diamond market.
"The current operational focus is on maintenance, waste stripping and safety improvements, ensuring the mines are well positioned to respond to an increase in demand once market conditions improve," it sated.
The biggest drop in production was reported by Debswana, which mines in Botswana where Jwaneng is located. It mined 4.4 million carats, a 37 percent year-over-year decline.
De Beers Consolidated Mines in South Africa mined 1.3 million carats in the third quarter, a 28 percent decline.
Conversely, Namdeb in Namibia increased production by 36 percent to 419,000 carats.
In the first nine months of 2012, De Beers mined 19.8 million carats, compared to 24.8 million carats extracted in the first three quarters of 2011.
Anglo American's gold production increased 125 percent to 39,000 ounces.