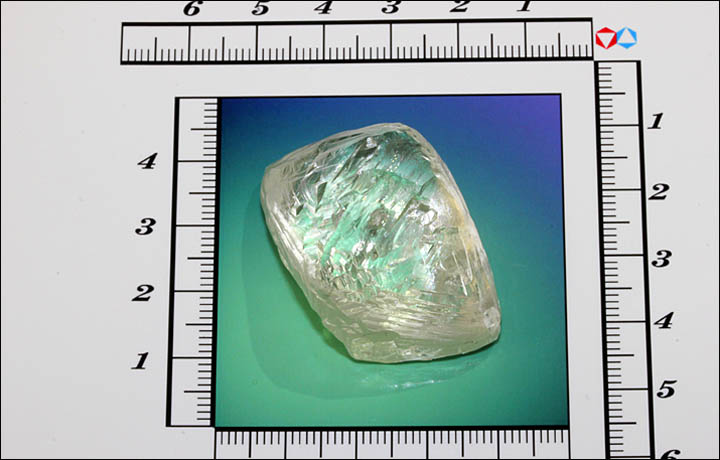 The new 235.17 carat diamond was found the same 'Yubileynaya' pipe where another large gem was obtained in February 2013. The new discovery is on display at the Aikhal mining and processing plant, part of Alrosa.
Emma Kim, head of production, said: 'The transparent diamond, with a yellowish tint, weighs 235.17 carats with proportions 42x26x28 millimetres. It is chopped crystal in the form of an octahedron'.
Gems with such a delicate yellow tint are extremely rare, say experts. The earlier large diamond found in the same location this year was 145.44 carats and measured 35x20x26 mm.
Alrosa is this month launching a 16% float that is expected to put its value at $10 billion. Interest in the stock has been expressed already by major international players including a fund linked to the Anglo-American diamonds miner and trader De Beers and top Chinese investors, say media reports.
Alrosa, based in Sakha Republic, also known as Yakutia, in eastern Siberia, accounts for around a quarter of global diamond production, and has reserves of almost 1.30 billion carats.
Alrosa chief executive Fyodor Andreyev said the share issue 'will expand our access to the international capital markets and help to unlock the value of the company'. It is seen as a key step in ambitious plans to grow and develop this iconic Siberian name.